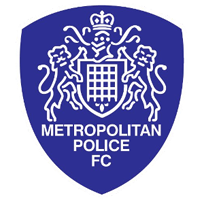 Following the 1-1 draw against Chertsey Town on Tuesday night, the Moles are in action against fellow strugglers Metropolitan Police FC.
Matchday: Saturday October 7th, 2023
Kickoff: 3 pm
About Metropolitan Police FC
The Metropolitan Police football club was established in 1919 and initially played friendlies before joining Division One East of the Spartan League in 1928. They won their division in their first season, and after league reorganisation, the club won the Premier Division title in the 1929-30 season. The club has won multiple titles and cups, including the Surrey Senior Cup, London Senior Cup, and League Cup. In 2010-11, they won Division One South, earning promotion to the Premier Division. The club has made several appearances in the FA Cup first round, with the most recent being in the 2018-19 season. They were transferred to the Premier South division of the Southern League in 2017-18 as part of the restructuring of the non-League pyramid.
Last Game
In their last game, Metropolitan Police FC beat Chipstead FC 4-0 whilst the Moles drew 1-1 with Chertsey Town FC.
Tickets
Tickets can be purchased on the gate. We take both cash and cards on the gate.
Prices are;
Adults: £10
Concession: £5
Under 16: £1
About The Iconic Stadium
Address: The Iconic Stadium, Hill Farm Lane, Binfield RG42 5NR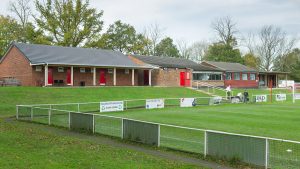 The Iconic Stadium is a modern non-league football ground with parking on site, disabled access and more including:
Licenced bar
Tea bar serving hot and cold food
Disabled access to pitch side
Toilets
Standing and seated covered areas to watch the match
Card payments taken on the gate, in the bar and at the tea bar.
There are over 100 spaces available to park at the ground.