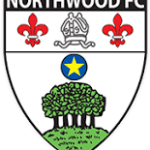 This is the game that was originally due to be played on Saturday 1st April.
With the Moles on a two game winning run, they hope to take this good form into April with a home game against Northwood FC.
Matchday: Tuesday 4th April, 2023
Kickoff: 7:45 pm
About Northwood FC
A team was formed in Northwood back in 1899 but Northwood FC in its current form is believed to have been founded in 1926. Their initial history is unclear but they joined the Harrow & Wembley League in 1931 where they won an impressive six titles in a row prior to World War 2 and three more titles after the war. They spent the 1950s and 1960 playing mainly junior-level football.
The club joined the Isthmian League in 1992 via spells in the Hellenic and Spartan Leagues. This was one of their most successful periods which lead them gaining promotion to Step 3 and the Premier Division. They were then switched to the Southern League Premier Division but after relegation were moved back to the Isthmian League Division One North. Another switch back to the Southern League before they were moved back again to their current league – Isthmian League South Central.
Head To Head Record
The Moles last played Northwood just a month ago which ended in a 0-0 draw. Last season, it was the away team that came away with the honours. The Moles coming away with a 3-0 victory away but then losing 1-0 in the reverse fixture at Hill Farm Lane.
The Moles beat South Park 4-2 on Tuesday whilst Northwood beat Westfield 2-1. Northwood sit in 4th place, whilst the Moles in 5th having just moved into the playoff places with the win against South Park.
Tickets
Tickets can be purchased on the gate. We take both cash and cards on the gate.
Prices are;
Adults: £10
Concession: £5
Under 16: £1
About Hill Farm Lane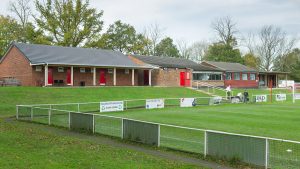 Hill Farm Lane is a modern non-league football ground with parking on site, disabled access and more including:
Licenced bar
Tea bar serving hot and cold food
Disabled access to pitch side
Toilets
Standing and seated covered areas to watch the match
Card payments taken on the gate, in the bar and at the tea bar.
There are over 100 spaces available to park at the ground.