Binfield FC FA Vase Vs Deal Town
With the professional football pyramid back in full swing after a second covid lockdown, and many semi-professional football leagues announcing a null-and-void season for the second year running, the attention of every club left in the competition turned to The FA Vase, and The Moles did exactly that.
April 2021 felt like a month with a purpose for everyone involved with the club who were determined to ensure that their efforts across the last two years and up until February wouldn't go to waste, and had planned to go all the way in the league and cup…
Deal Town were the opponents for The Moles who had their eyes on FA Vase success for the first time in their history, a competition where they had met this opponent in two seasons previously. The Moles travelled to Kent to face Deal town in 2012 progressed to the third round after they won 5-2 in normal time.
It was then the 2019/20 season where it took a replay and penalties to decide the better of the two sides. The first tie was a 2-2 draw, played out at The Charles Sports Ground before a replay at Hill Farm Lane ended as 3-3. This meant penalties who would separate the two sides, with Deal Town progressing to the next round after a 7-6 win.
2021 felt like it was redemption time for Binfield, and with the team having to do their whole pre match preparation on the coach ahead of the warm up to ensure covid guidelines were met, it felt like The Moles deserved a win.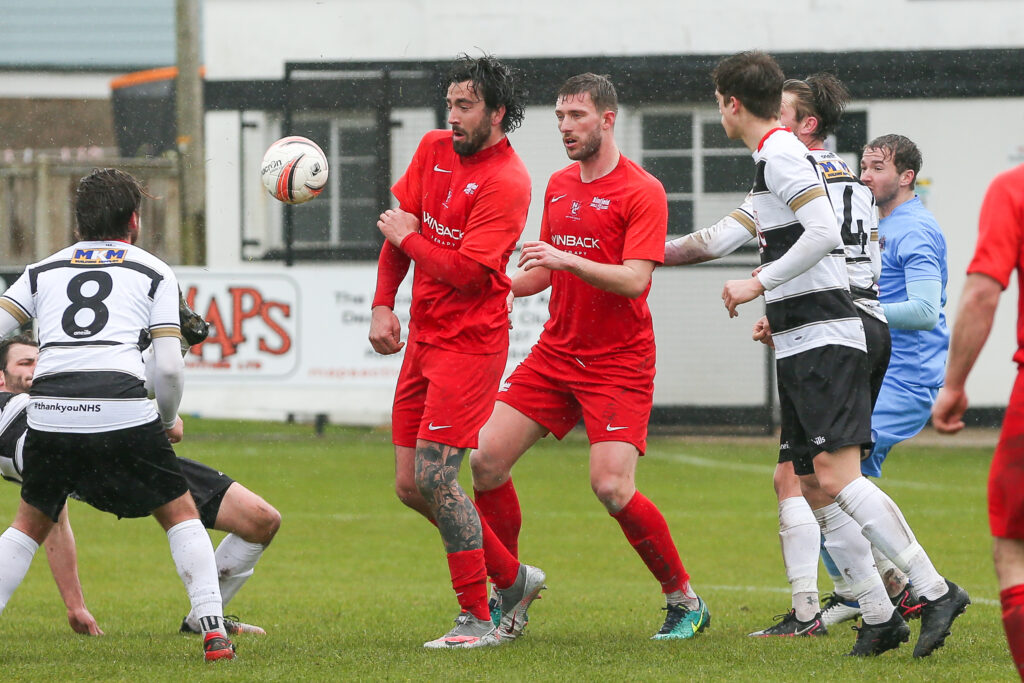 The Binfield boys didn't approach the game like that though, The Moles knew they'd be too good for the team who had so much success against them in the previous year. 
The torrential rain in Kent wouldn't stop Binfield or Ollie Harris, who scored a brace on the day, with his side running out 4-1 victors against the side from Kent who had seen so much success against his Moles the previous year. The win really did feel massive for The Moles as it was a very similar Moles side to the one from the 2019/20 squad, and overcoming that mental barrier is something that massively helped the players throughout their 2020/21 campaign.
Harris scored the pick of the five goals of the game when his 25 yard effort made sure The Moles secured their place in the fourth round of the 2020/21 competition, booking their place alongside thirty one other clubs.
This is the first of plenty of memories to be posted over the next few weeks, so make sure you follow us over o our social media channels!
You can access a full gallery from our 2021 win HERE…
Alternatively, you can recap our full match commentary, from our social media updates HERE…