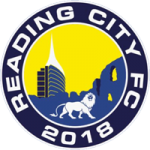 We are back in action at Hill Farm Lane with the first home game since the middle of April. This time it is for a pre-season friendly against Reading City.
Matchday: July 18th, 2023
Kickoff: 7:45 PM
About Reading City FC
The club was formed as a merger of Highmoor and Ibis in 2001, originally known as Highmoor Ibis. Both teams were in the Reading Senior League at that time, with Highmoor in the Senior Division and Ibis in the Premier Division. Ibis had previously competed in the Chiltonian League. Following the merger, the newly formed club took Highmoor's position in the Senior Division and became league champions in the 2003-04 season, maintaining an unbeaten record. Their success continued as they triumphed in the Reading Senior Cup during the 2005-06 season, defeating Woodley Town 4-1 in the final held at the Madjeski Stadium.
After achieving the position of runners-up in both the 2006-07 and 2008-09 seasons, Highmoor reclaimed the championship title in 2010-11, which resulted in their promotion to Division One East of the Hellenic League. In their inaugural season in Division One East, they secured the position of runners-up, leading to their further promotion to the Premier Division. The club also performed well in the 2014-15 season, finishing as runners-up in the Premier Division. In June 2018, the club underwent a name change and became known as Reading City. At the end of the 2020-21, the club was transferred to the Premier Division North of the Combined Counties League.
From The Past
The two teams met back in September 2016 when Reading City where still called Highmoor Ibis in a Helenic League Premier Division game. The Moles were managed by current coach Roger Herridge. The Moles finished 3-0 winners to stay top of the table with 6 wins out of 8 games.
Tickets
Tickets can be purchased on the gate. We take both cash and cards on the gate.
Prices are;
Adults: £5
Concession: £3
About Hill Farm Lane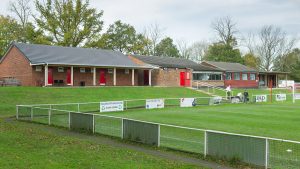 Hill Farm Lane is a modern non-league football ground with parking on site, disabled access and more including:
Licenced bar
Tea bar serving hot and cold food
Disabled access to pitch side
Toilets
Standing and seated covered areas to watch the match
Card payments taken on the gate, in the bar and at the tea bar.
There are over 100 spaces available to park at the ground.