Binfield responded well to conceding a last minute equaliser on Monday against Marlow as they brushed aside Ashford 3-0 and extended their league unbeaten run to five. The Moles started strongly and took the lead inside two minutes when Brad Pagliaroli's long range effort snuck underneath the Ashford keeper and found the back of the net. 
The moles then doubled their lead inside the first quarter of an hour when Ashford Town's keeper Fred Chapman got a hand to a low cross but could only put it in the path of James Beauchamp who couldn't miss, a typical poachers effort. It is worth noting the less said about the celebration the better – the knee slide does need some more work.
Binfield dominated the early proceedings but mid-way through the first half, Rackley-Hayes was called into action pulling off a stunning save from close range to deny Maguire. An incredible save was followed by a period of pressure from Ashford in which Binfield held strong and got through to half-time. 
The game was wrapped up in the 52nd minute when Harvey Harry was played through and brought down inside the box leaving the referee no other option than to point to the spot.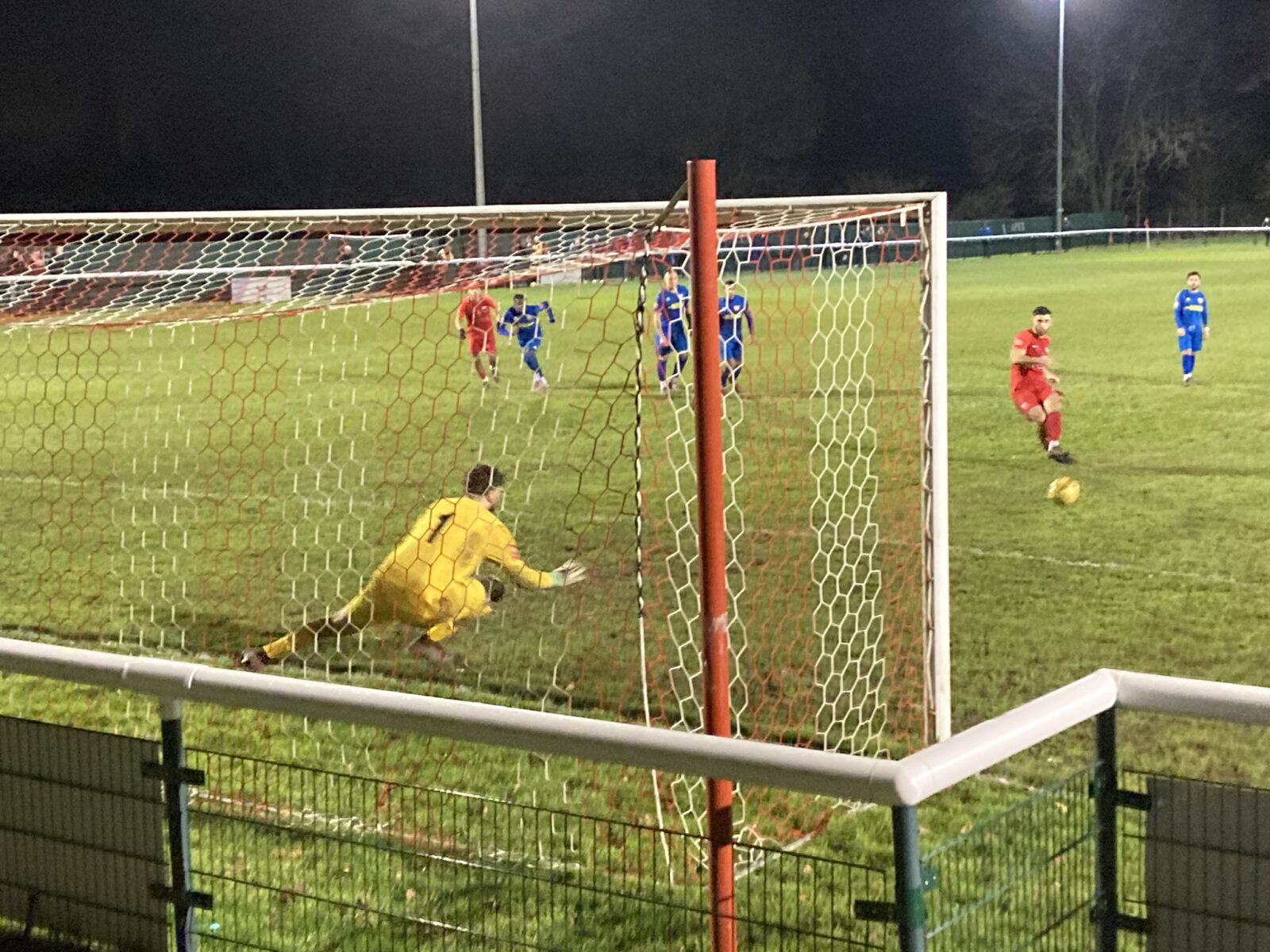 Pagliaroli slotted it home to score his second on the night and his fifth in the league this season. Holland went close to for the moles in the closing stages, clipping the top of the bar from a free kick with the angle going against him.
All in all, a successful and comfortable evening for the Moles. The stretch their unbeaten run to five league games and puts them a point off the playoffs with a game in hand on the teams above. The Moles return to action on Wednesday evening where they face Guernsey at Hill Farm Lane.  
Binfield: 2 (3) – Pagliaroli (5′), Beauchamp (13′), Pagliaroli (53′)
Ashford Town: 0 (0)
Binfield: Rackley-Hayes, Kai Hobbs, Giamattei, Bayley, Gavin, Shaw, Harry, Holland, Beauchamp, Curtis, Pagliaroli
Subs: Denton, Duncan, Mabukwa, Fisher, Reid
Ashford Town: Chapman, Peden, Nzelo, Goulter, Burnham, Osu, Dougan, Ridgley, Brown, Maguire, Iqbal
Subs: Mbengui, Ondo, Yakubu