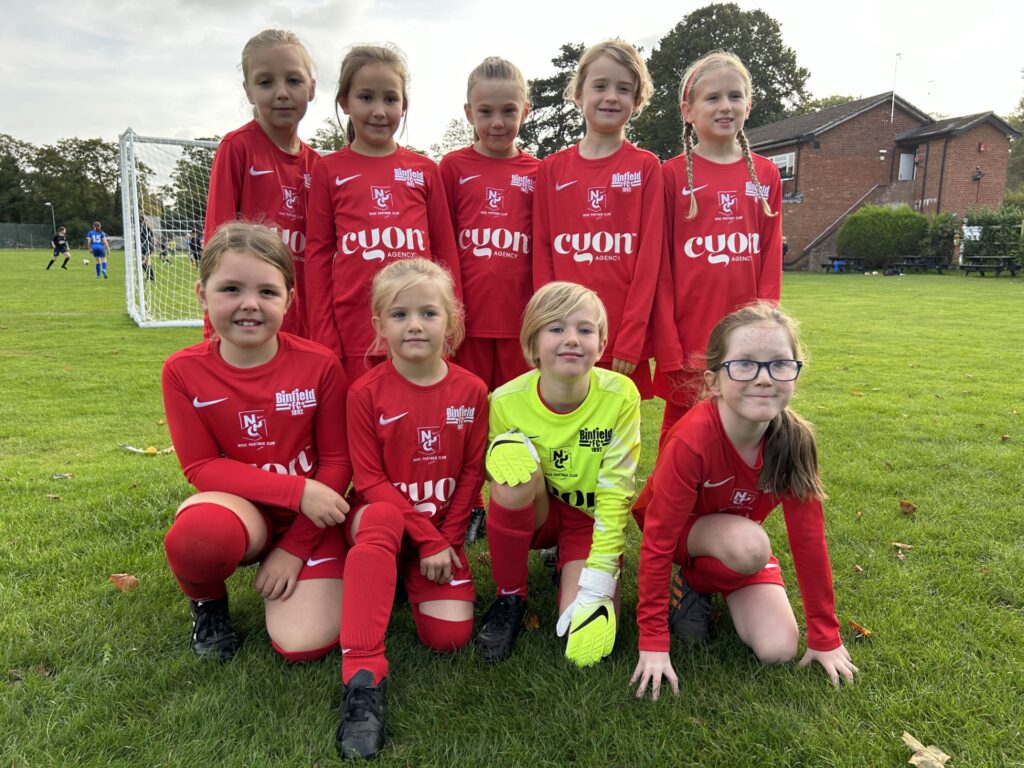 Binfield FC is a community club – we have all ages of players from our Soccer School through to the Vets team. Over the coming weeks and months, we will take be showcasing some of our teams.
A brand new team formed this season (2023/24) the girls are playing in the Berkshire County Girls Football League. Games are played home & away on Saturday mornings throughout Berkshire.
The team's emphasis is on learning how to play football & have fun doing so! The girls are absolutely loving their first few weeks of football & are developing their Teamwork skills too! They've already scored a few goals including a hat-trick for one of the girls and are improving every week!
The Team is managed by Rob Sutton & supported by Pete Kimble, Sarah & Louise Hayward. Training is currently held twice a week on Monday & Thursday evenings at Kings Academy & Luckley House School respectively.
If you're interested in joining us or just learning more, please reach out to Rob via the Contact page.