Over the coming weeks and months we will publish a series of articles to recognise those organisations who generously sponsor our junior teams. At Binfield we have a total of 28 mixed and 3 girls teams between across the u7 to u17 age group. This equates to a membership of just over 400 who through the support of various local organisations turn out in the famous all red Binfield kit.
First up we focus on the U15 Tornadoes who this season are sponsored by THE WILD BARBER.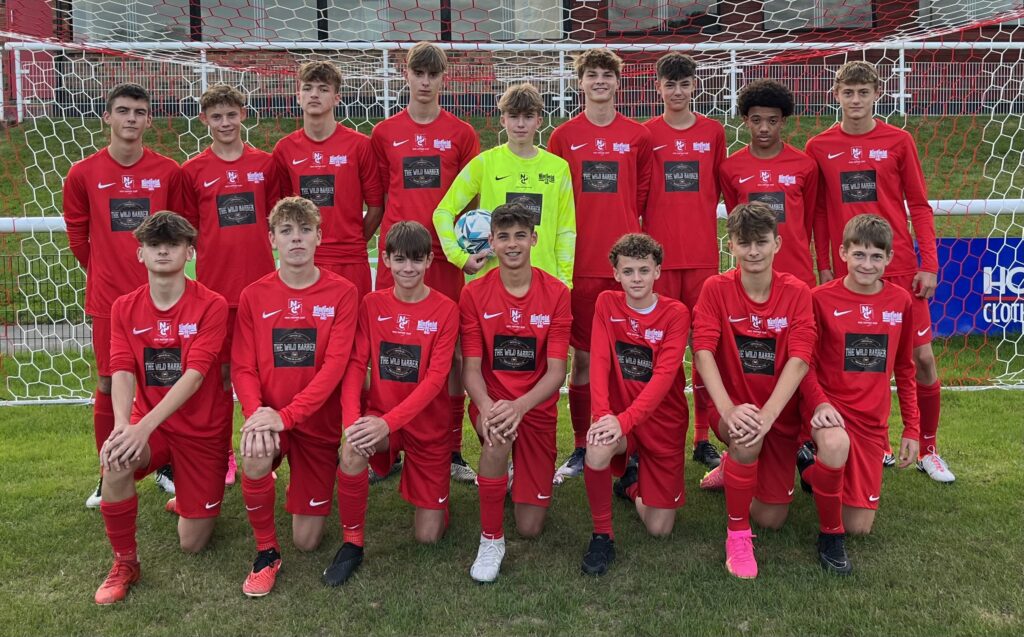 Established in 2019 The Wild Barber is located in the heart of the Village on Forest Road. Open five days a week the shop is managed by Max Wild who is big football fan with Arsenal being his club of choice. Working with Max are Adrian, Cam and Sinead who between them have many years experience and as well as offering superb cuts create a great atmosphere in the shop.
Owner Lynne Wild commented "Steve and his son Will have been regulars with us since we opened our shop in Binfield. When he approached us with sponsorship proposal we thought it was a great opportunity to get involved with the club and give something back to local community"
Unlike the majority of other barber shops The Wild Barber runs an appointment only service meaning you are guaranteed your slot and aren't sitting around waiting in big queues wasting time that could be spent on the pitch or watching our junior teams!
The link to various Wild Barber social media channels is below and appointments are made through Booksy app which is free to download.
Thanks to Lynne, Max and all at the Wild Barber for their generous support
https://www.instagram.com/thewildbarber/
https://www.facebook.com/thewildbarber/