Here at my digital Molehill I like to keep my paws on the pulse of all things Binfield FC. I like to think I am a Mole of the world.
I see kids in the village in the red kits heading to games at the weekend, I see supporters in scarves and hats. Sometimes I even see Moles as far away as Bracknell when I pop on the bus for important Moley business.
But this week, one of them clever fella's that looks at numbers all day told me he had a map from something called Google Analytics and it suggested there were people interested in Binfield FC from as far away as Wales.
And then he told me there were people in the USA. And India. And South Africa.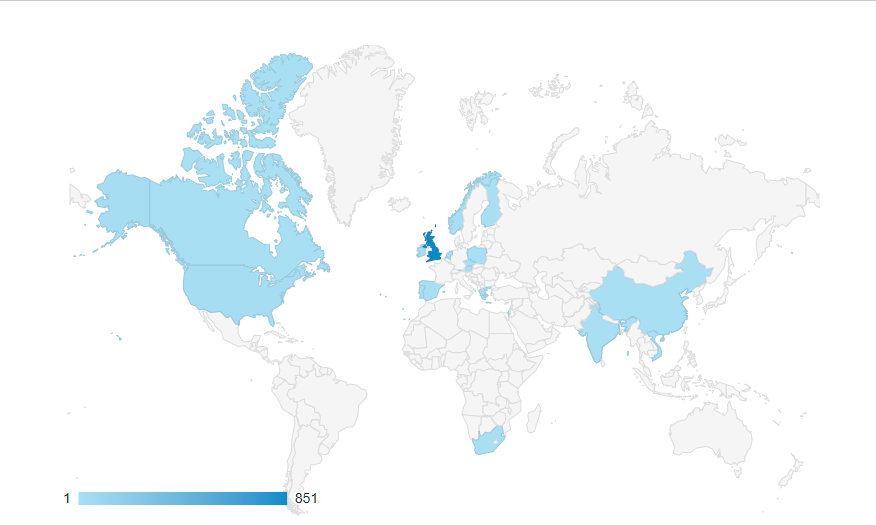 Now I know what you are thinking, this is mad. The internet is broken. But then I thought 'what if!' What if there were Moles supporters in Canada? Or an ex-player in Papau New Guinea? Perhaps you are in Bombay and thought Binfield was a funny name (it is a bit). Whatever your reason, it would be really nice to know about.
Why not send us a digital postcard? We'll feature them on our website: