Mad, foolish or a bit of both, but nothing got in the way of Binfield Vets cup tie with Woking Vets Wanderers on Sunday morning.
The Moles side top the Farnham & District Sunday Football League Division One so far this season and beat Woking 5-0 in the Runwick Cup Second Round thanks to a brace from Ryan Millward, and one apiece from Scott Williams, Trevor Weeks and Jim Mulholland.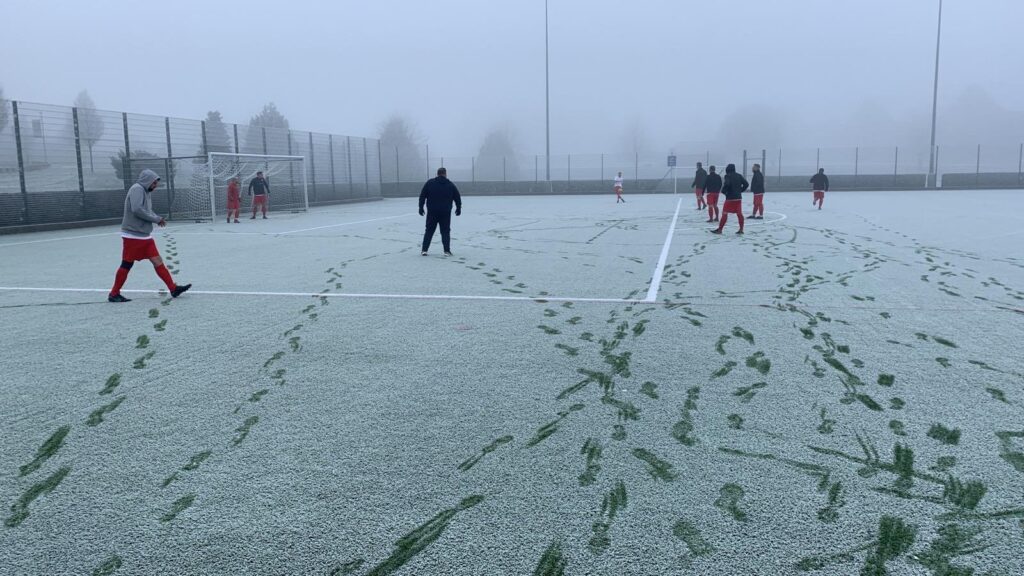 Goalkeeper Callum Whitty picked up a Player of the Match award for his efforts in keeping a clean sheet. The Moles will play Kingsclere Old Boys Veterans in the Third Round with a date to be confirmed.
Looking ahead, Binfield Vets will finish 2022 with a home game at Lambrook School in Winkfield Row against Fleet Spurs Vets on the 18th December.
Squad vs Woking Vets Wanderers: Callum Whitty (GK), Darren Barton-Taylor, Trevor Weeks, Gary Callaway, Jamie Musgrove, Sam Delander, Alec Engeron, Scott Bennison, Scott Williams, Daniel Wing, Tom McGuire, Ryan Millward, Jim Mulholland and Dave Matthews.
Follow Binfield Vets on Twitter.